Visiting researcher Dr. Rosa Lopez-Gavira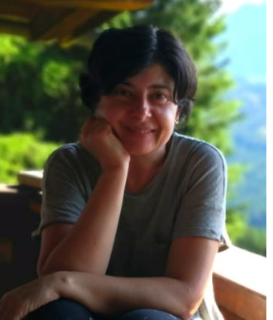 The Chair of Diversity Education and International Education Research welcomes Dr. Rosa Lopez-Gavira as visiting researcher.
Dr. Rosa Lopez-Gavira is a lecturer at the University of Seville (Spain). Her multidisciplinary line of research focuses on university teaching, specifically on the analysis and improvement of the inclusion of students with disabilities. This research has been supported by several research projects funded by the Spanish government, focusing on the following topics: barriers and aids identified by students with disabilities, training of the faculty for the attention to diversity and the use of new technologies to support disability. Her research activity includes publications in leading journals such as Disability and Society, Higher Education, Research and Development, International Journal of Disability und Journal of Inclusive Education, Development and Education. She has carried out other international research stays at the Eberhard-Karls-Universität of Tübingen (Germany), Stuttgart University (Germany); De Monfort University (UK), and at the Universities ICESI and del Valle (Colombia).
During her stay at Chair of Diversity Education and International Education Research (January 2022 – January 2023) Rosa Lopez-Gavira will carry out the multidisciplinary project "University Success Stories of Graduates with Disabilities: An Ecological Analysis of Personal and Contextual Factors". The main objective of this interdisciplinary project is to identify and analyse factors that help students with disabilities not to abandon their studies and to successfully complete their university degrees. The aim of this collaboration is to enrich the project with an international perspective and to obtain relevant data to compare the educational contexts in higher education that affect students with disabilities in Germany and Spain. The research stay is supported by a grant of the European Union (NextGenerationEU) .